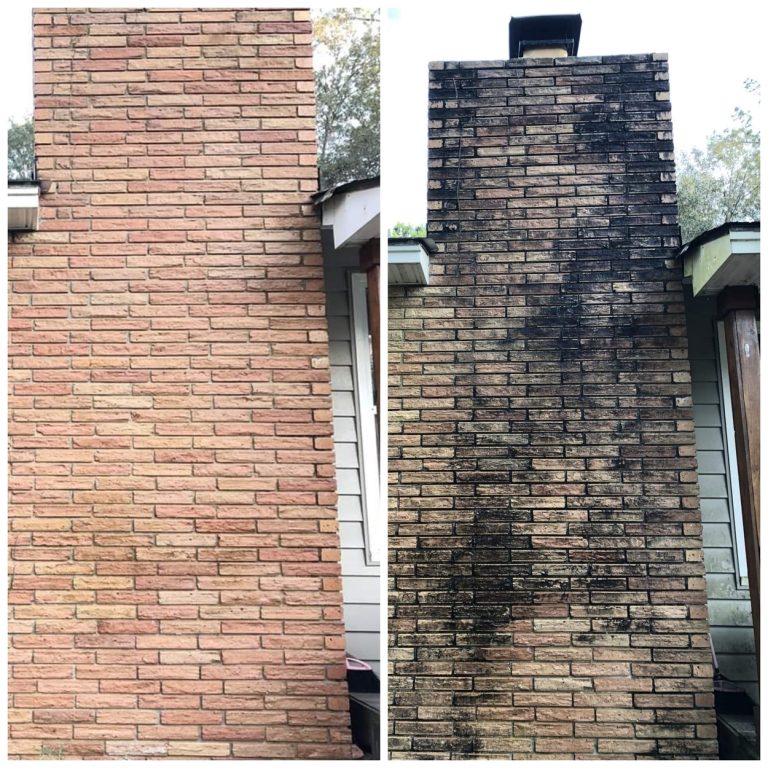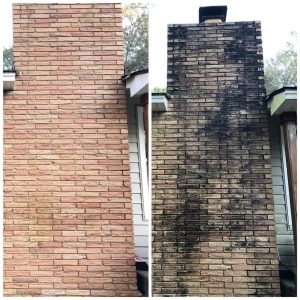 If you're interested in Balsam, NC house washing services, you may already know that it is house washing season. Late spring and early summer after the hazy explosion of pollen is the best time to pressure wash your house—but is house washing worth it?
There are a lot of house washing services out there, but what goes into cleaning the exterior of your house? Whole house pressure washing is the process of using pressurized water streams to clean the exterior surfaces of a house. This can include the siding, windows, and driveway. While this may seem like a simple task, it's important to use caution when power washing the house. In this article, we will discuss all you need to know about house washing including whether or not it's worth it!
What Is Whole House Pressure Washing?
Whole house pressure washing involves the use of a pressure washer, water, and sometimes cleaning solutions to remove dirt, grime, natural growth, mold, or mildew from the exterior of a house. Pressure washing typically occurs between 500-4,000 PSI, and differs from power washing and soft washing. Power washing involves high-pressure streams of water heated to around 300°F, which is why it is known as a more aggressive form of pressure washing. Soft washing, in comparison, relies on water that is heated up to 140°F and typically uses a PSI of 500 or below.
Will Power Washing the House Hurt Plants?
Many folks who are looking to have their house washed want to know if it can hurt their plants. The short answer to this question is yes! Especially power washing can be dangerous to any landscaping and plant life around your house if you are not careful. Pressure washing your house irresponsibly may lead to all sorts of property damage, from cracking siding to forcing water in places where it should not be, like through a windowsill. This is why so many homeowners opt to have a professional house washing service come and clean their house on their behalf—not only are they more experienced at handling a pressure washer, they likely have pressure washing insurance!
If you're really worried about your plants becoming damaged from pressure washing the exterior of your house, there are some things you can do to mitigate the risk. First, it's crucial to thoroughly water your lawn and landscaping, especially if they will be exposed to bleach and other harsh chemicals. Next, you'll want to cover your plants with plastic sheets or tarps—but be mindful if it's a particularly sunny day, as this means of cover can create a hothouse effect and ultimately kill them. When pressure washing your house, there are several key steps to follow:
Add surfactants to your cleaning solution or omit bleach entirely. If you are using a traditional pressure washing or soft washing tactic for cleaning your house, you may be adding bleach to your cleaning solution. This is great for removing mold and mildew, but is not so great for your potted plants. However, if you add a surfactant to your bleach, you will increase your cleaning solution's ability to adhere to the house, thereby reducing unnecessary runoff into your plant life. Alternatively, while it may seem counterintuitive, you could switch approaches and opt for power washing your house instead, if appropriate. While power washing requires high pressure to get the job done, the high temperature of the water works to sterilize the house as you work, thus negating the need for chemicals in the first place.
Wash your house from the foundation to the roof. If you carefully wash your house from the foundation and work your way up, you are increasing the likelihood that any chemical additives will stick to the siding as you work rather than wind up in the soil.
Be generous with your rinse. When it comes to rinsing your house after you've cleaned it, it's best to be generous with the amount of water you spray. While you're at it, it's good practice to rinse off any plants that may have been exposed to chemical solutions. This helps to dilute any bleach and increases the likelihood that your plants will bounce back from any contact with chemicals.

How Much Does House Washing Cost?
Fortunately for the average homeowner, most people only really need to get their house washed once or twice a year. This usually averages between $200-$300 a house, but the price depends largely on the scope of the project at hand and the time necessary to do the job right.
Soft Washing vs. Pressure Washing: Which Is Better?
Now that you know the difference between soft washing and pressure washing, you may be wondering which one is right for your house! Some key factors to consider when it comes to choosing a pressure washing method include:
Whether or not you wish to use any chemicals
The type of materials you will be washing
The length of time you want to dedicate to the process of cleaning
For example, power washing is excellent at making short work of mossy and dirty cement patios or driveways…but it's likely too powerful to use on your wooden deck without causing scarring. Soft washing is great for more delicate projects, like cleaning cedar shake shingles or roofs, but may require the use of more than one pass with the pressure washer to get surfaces completely clean, or added chemicals.
As you can see, pressure washing a house gets complicated quickly, with plenty of room to go wrong. This is why so many homeowners defer to professional pressure washing services to assess the needs of their property and to create a multifaceted plan of attack that may use components of soft washing, traditional pressure washing, and power washing to clean as necessary.
Is House Washing Worth It?
Many homeowners want to know if they really need to regularly pressure wash their house. While on the surface it might seem like pressure washing your house is good for aesthetic reasons only, in truth, cleaning the exterior of your house does so much more than give it a facelift. Keeping your siding, deck, roof, gutters, and walkways clean can not only prevent any long-term rot or damage from befalling your house, but may also remove allergens and health hazards like pollen or mold spores. This is not to mention that walkways free from debris are less likely to pose tripping or slipping hazards when entering or exiting the house. Regular pressure washing can even keep your utility bills down when compared to the water bill you would incur when using a regular garden house to clean your house. As if this weren't enough, a buildup of grime and gunk on the exterior of your house can even affect the way temperatures are regulated within, causing more utility bill problems.
Balsam, NC House Washing Services
Clearly, there's more to pressure washing than meets the eye. With a little forethought and some careful planning, it's possible to protect the significant investment of your home without damaging your property or landscaping in the process. By keeping your house clean, you're not only preventing health hazards and injury, you're also taking pride in maintaining your property, which contributes value to your neighborhood.
If you have any doubts about whether your house would be best for soft washing, power washing, or a combination approach, contact a professional pressure washer like WNC Wash Pro's today! Or, browse our portfolio of before and after pictures here!