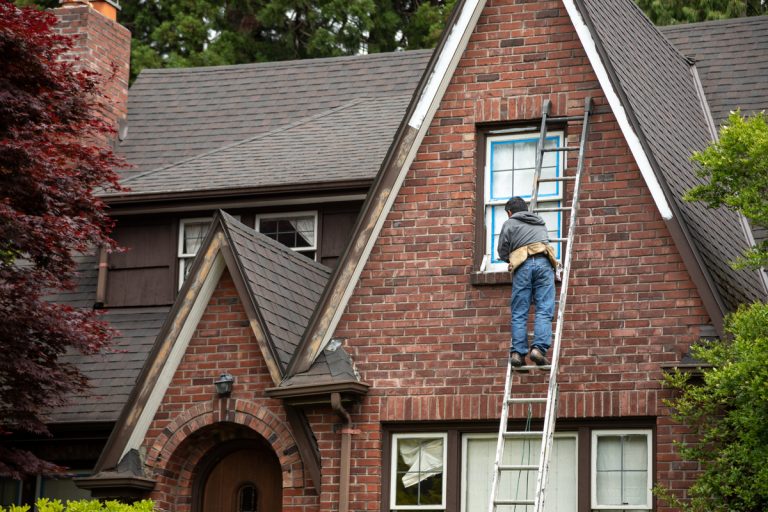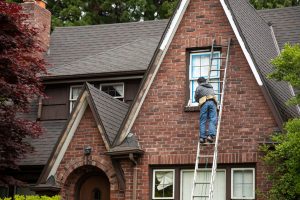 If you're looking for Cashiers, NC house washing services, you're already ahead of the curve. Many American homeowners don't pressure wash their house very often. In fact, a lot of people only pressure wash their house when they're preparing to put it on the market. But did you know that pressure washing your house is a great way to keep it looking new? Not only that, but pressure washing can also help get rid of built-up dirt and grime, and can even help kill bacteria and mold. In this blog post, we'll discuss the different types of pressure washers, how much it costs to pressure wash a house, and the difference between cleaners, sanitizers, and disinfectants. So, if you're ready to learn more about pressure washing, keep reading!
What Are the Different Kinds of House Washing?
When you call a professional house washing service to come and clean your house, there are three main types of house washing you will have to choose from: soft washing, regular pressure washing, and power washing.
Soft washing involves heating water up to 140°F and applying it to a surface by way of a pressure washer at no more than 500 PSI. This is considered a gentler way to remove dirt, mildew, and debris from your property and is generally less likely to damage what you are attempting to clean. Some professional soft washers will also use added chemicals like detergents and surfactants to loosen the bond between unwanted grime and your property, so that all that's needed is a gentle swish of warm water to wash it away.
Pressure washing is the umbrella term for the process of using a pressure washer to clean a surface like a patio, wooden deck, or vinyl siding. While pressure washing also involves water temped at up to 140°F, it traditionally involves more pressure than soft washing. In fact, pressure washing typically requires between 500-400 PSI—and as such, it can be harder on the surfaces you are trying to clean than soft washing.
Power washing is the most powerful form of pressure washing. In this process, the water is heated up to 311°F and issuing from a pressure washer at 1,500-4,000 PSI. The resultant steam and hot water make this means of deep cleaning an eco-friendly option, as the steam will sterilize as it cleans, reducing the need for added chemicals. If done incorrectly, power washing can be quite damaging to your property—so if you're new to power washing, it's best to take it slow and start with a lower temperature and a lower PSI…or skip the process entirely and go straight to the professionals!
How Much Does It Cost to Pressure Wash a House?
There is no one-size-fits-all answer to how much it will cost to pressure wash your house. Prices vary on the scope of the project at hand, like how long it's been between cleanings, how dirty it is, and the square footage. However, homeowners can expect a charge between $200-$300 for their annual pressure washing—which makes all the more sense when you realize that pressure washer rentals easily go for as much as $100 per day. The extra hundred dollars or so in the cost to have the professionals come is what you're paying for expertise, access to even more equipment, and pressure washer insurance!
Does Power Washing Cost More Than Soft Washing?
You might think that because power washing is considered a more aggressive means of pressure washing that it might cost more than soft washing. In reality, the prices are often comparable, because mostly the same equipment is required. Whether you require power washing or soft washing for your project at hand, you can expect to spend around $250.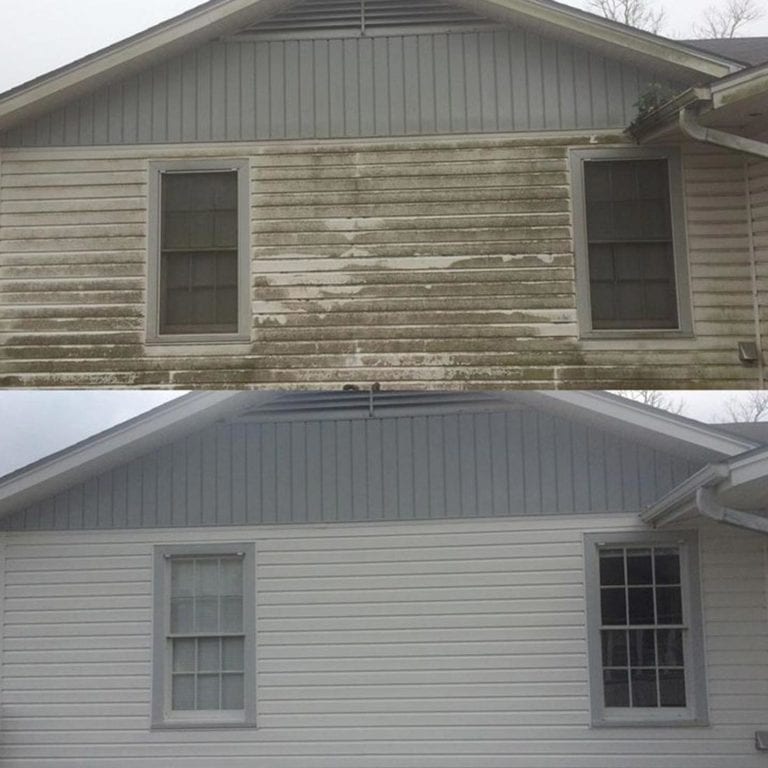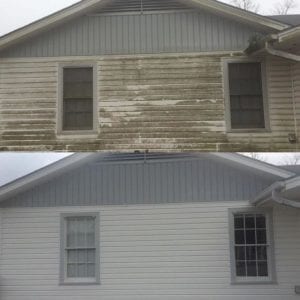 What's the Difference Between a Cleaner, a Sanitizer, and a Disinfectant?
Depending on the circumstances, your professional pressure washer may decide to add various chemicals or detergents to the pressurized water stream in order to increase their efficacy. Common additives include cleaners, sanitizers, and disinfectants—but what's the difference?
A cleaner is simply an additive that acts as a detergent, removing dirt and loosening grime from surfaces. In contrast, sanitizers and disinfectants target germs, not dirt, grease, dust, or pollen. Sanitizers will reduce bacteria on a surface by nearly 100%, while disinfectants will kill a wide range of microorganisms—more than a sanitizer. Depending on the circumstances and the Environmental Protection Agency (EPA) certification, there may be regulations in your area where you are permitted to use either one type of germ-killing solution or the other. (It is important to note, however, that some exceptions to the rule do exist, as in the case with hybrid disinfectant-sanitizers.)
Cashiers, NC House Washing
When it comes to finding Cashiers, NC house washing services, there really are quite a few options for lifting stains, plant life, dirt, and mildew from your property. Whether you choose to make several passes with a low-pressure soft wash or opt for an assertive, chemical-free power wash, you can make your annual exterior deep clean count by factoring in your climate and the material of your house or business. But if you have any questions about how to pressure wash your property without damaging it, you may be better off calling the pros rather than renting a rig from your local home improvement store, tempting as it might seem—as the professionals will have more tools and more insurance coverage to get the job done right.
Are you looking for professionals in Cashiers, NC for house washing and pressure washing? Contact WNC Wash Pro's today for a consultation, or click here to browse our list of services!