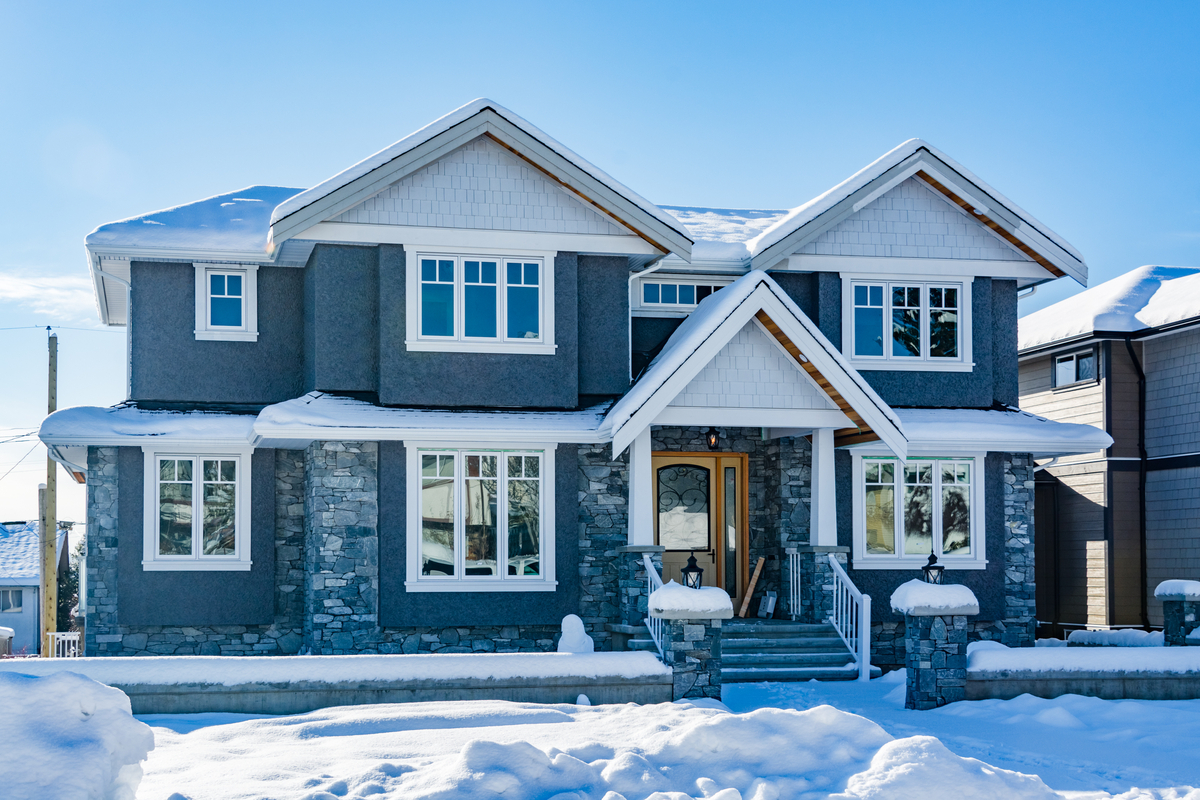 Winter is almost here and with it the extreme weather that our region can experience during the next few months. While we may not stay blanketed in snow for months on end, we are subject to freezing low temperatures, rain, hail, and wind that wreak havoc on our homes and properties. Preparing your home for the months ahead will ensure that your property weathers the winter with ease and is fresh as a daisy come springtime.
While homes and properties may differ, requiring a different winter preparation level, there are a few critical aspects for any homeowner to address when checking off the to-do list. 
Clean UP
It may sound counterproductive to clean your home and property thoroughly before the winter months, but it is a crucial step towards making spring cleaning a cinch. By starting the season with a clean slate, you can avoid the extra hassle, time, and expenses that can occur when a little dirt becomes layers of baked-on grime. 
The pollen, dust, and molds from the summer months should be removed from your home and property exterior before heading into winter. These substances can begin to damage your home if left to compound in the harsh weather of winter. WNC Wash Pro's recommends a complete power washing of homes quarterly to maintain structural integrity and minimize rot and damage chances. Consider exterior cleaning as part of your home maintenance routine. 
Batten Down The Hatches
As you begin to wrap your exposed pipes and plumbing for safety in freezing temperatures, check for any loose or broken items on the exterior of your home and property. Now is the time to repair the cracked and loose roofing tiles and replace any missing and damaged window screens. Check the home's vents and look for any way that water and debris can be getting inside. Ensure that the gutter system is intact and stable to withstand the excess weight of snow and ice. 
Trim Trees
Now is the perfect time to remove sick and dead branches from your trees. Removing compromised branches before winter weather can lessen the chances of having one crash through your roof for those near your home. Trim back shrubs and bushes away from your home and clean out landscape bedding of old foliage. By tending to these areas now, you can keep loose debris to a minimum and better bedding come spring. 
Work Smarter, Not Harder
By cleaning your property and making necessary repairs now, you can save yourself time and money and possible further damage once the cold weather is over. Compounded over time, dirt, grime, debris, and rot will only create more significant problems for your home, which become more substantial to manage.